BECOME A GREEN BERET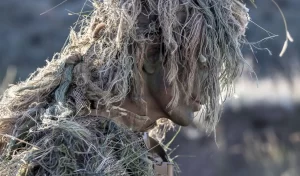 Special Forces is not looking for just anyone. Special Forces wants someone who pushes the envelope, someone with
 an unquenchable desire to become one of the world's most lethal warriors: a Green Beret. Those who enter this elite order strike fear into our nation's adversaries, and perform the most demanding and dangerous missions with deadly expertise.
Green Berets in the Army National Guard's 19th and 20th Special Forces Groups are all highly intelligent, highly trained professionals capable of reaching objectives by land, water and air—armed to the teeth. They cross behind enemy lines undetected. They hunt down terrorists. They train guerrilla armies. Their lives exceed all standards and defy all conventions.
ENLISTED MOS OPTIONS
OFFICER MOS OPTIONS
WARRANT OFFICER MOS OPTIONS
HOW IT WORKS
The Army National Guard's 19th and 20th Special Forces Groups give you the opportunity to be elite in your civilian life and your military life. Members of both units maintain the same certifications and qualifications, complete the same training, and perform the same missions as Active Duty Green Berets. All are qualified parachutists—and most are qualified free-fall (HALO) parachutists and combat divers.
Guard Special Forces live throughout the United States and train with their units one weekend (three to four days) per month, plus an additional two to four weeks of training per year. Deployments are also less frequent, generally once every two to three years for six to 15 months, allowing Guard Green Berets to live as both civilians and Special Forces team members.
Do you think you have what it takes to join them?
Find out more