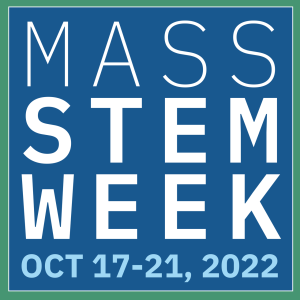 Our modern age is defined by science, technology, engineering and mathematics. The Massachusetts National Guard has established itself as a pioneer in STEM training, education, and outreach. Whether you are considering Guard service or looking to improve your own school or community through enhanced STEM learning, we are the opportunity you're looking for.  Come pioneer the future with us.

SCIENCE: Enter a World of Knowledge
TECHNOLOGY: Navigate Next-Gen Networks & Systems
ENGINEERING: Construct the Future
MATHEMATICS: Master the Power of Precision
CYBER: The Newest Domain in Warfare
MEDICAL: Become an Expert Helper

We have developed a full catalog of curriculum-based seminars and courses which are offered to the students of Massachusetts 100% free of charge. All can be conducted in-person or virtually. Download our Enhanced School Programs catalog for more information on how you can bring any of our seminars to your school!
STEM ROBOTICS SEMINAR
Our STEM Robotics Seminar challenges teams of students to design, build, and operate a robot capable of navigating our custom obstacle course to accomplish their mission.
STEM CODING SEMINAR
The STEM Coding Challenge is a completely scalable program in which anyone from a novice to an expert can be challenged to program their miniature robot to move, dance, sing, draw — pretty much anything!
STEM CYBER ESCAPE CHALLENGE
Our newest offering pits two teams of hackers against each other in a race to save the Commonwealth. Mental obstacles are offered in both the physical and digital space and the game is never the same twice!